21 Aug

Windrush generation: Formal apology for 18 people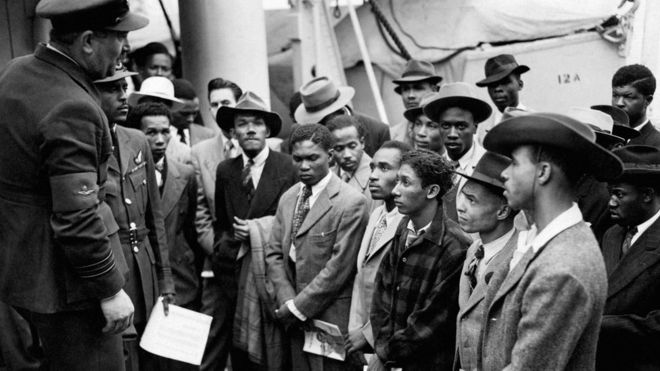 Eighteen members of the Windrush generation who could have been wrongfully removed or detained are to get a formal apology.
Home Secretary Sajid Javid said a review of 11,800 cases had identified the 18 as those "most likely to have suffered detriment".
They are among 164 people who may have been wrongfully deported or detained.
Shadow home secretary Diane Abbott said the "overdue" apology was "nowhere near good enough".
"The government has still not got a final figure on how many of our fellow citizens were deported, forced into so-called 'voluntary removals' or detained as prisoners in their own country," she said.
She also said it was an "insult" a compensation scheme being set up by the government is not yet running and called for a "hardship fund" to be "set up immediately".
The Windrush generation refers to those who moved to the UK from Caribbean countries between 1948 and 1971 but were not given proper documentation proving their indefinite right to remain.
They said the lack of documentation had posed numerous problems, for example getting jobs, accessing healthcare or even remaining in the UK.
Who is getting the apology?
In an update to the Home Affairs Committee, Mr Javid said the 18 people arrived in the UK before 1973 and stayed permanently but were "unable to demonstrate their continuous residence here which led to them being removed or detained in an immigration removal centre or a reporting centre".
He said 11 voluntarily left the country, with some having been served with immigration enforcement papers informing them they had no right to be in the UK, while seven were subsequently released without being removed.
Mr Javid said any of those who have left the UK will be helped to return.
"The experiences faced by some members of the Windrush generation are completely unacceptable and I am committed to righting the wrongs of the past," he said.
"I would like to personally apologise to those identified in our review and am committed to providing them with the support and compensation they deserve.
"We must do everything we can to ensure that nothing like this happens again – which is why I have asked an independent adviser to look at what lessons we can learn from Windrush."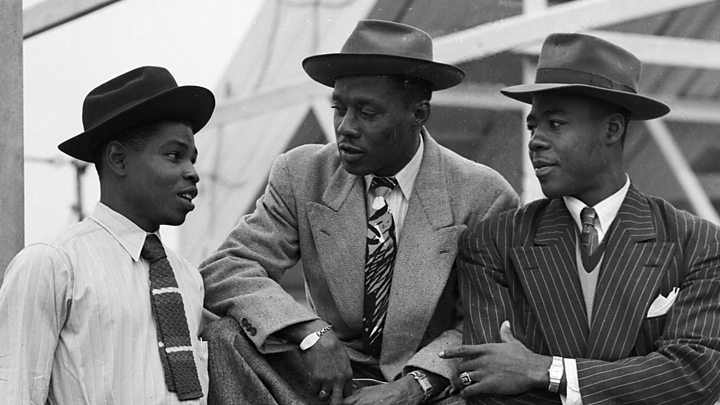 Mr Javid said the way all 164 individuals were treated and the "degree of detriment" varies considerably.
Other than the 18 who are getting formal apologies, there were 72 cases where people were "detained temporarily" for between a few minutes and a few hours at the UK border before being allowed to enter the country.
A further 74 "appear to have left the UK" for at least two years thereby losing their entitlement to indefinite leave to remain. The Home Office said they include people who were then either denied entry and removed at the border, or were removed or detained having overstayed.
'Crocodile tears'
Amnesty International said apologising to "just 18" people was "worrying".
Steve Valdez-Symonds, from the human rights group, said it "brings into question whether the Home Office has a realistic grasp on all the people it has wrongly detained and removed following the exposure of its appalling treatment of the Windrush generation".
Labour MP David Lammy, whose parents were Windrush arrivals, said the 18 were a "drop in the ocean".
"The apology is crocodile tears and an insult to people still not given hardship fund, left jobless, homeless and unable to afford food," he said.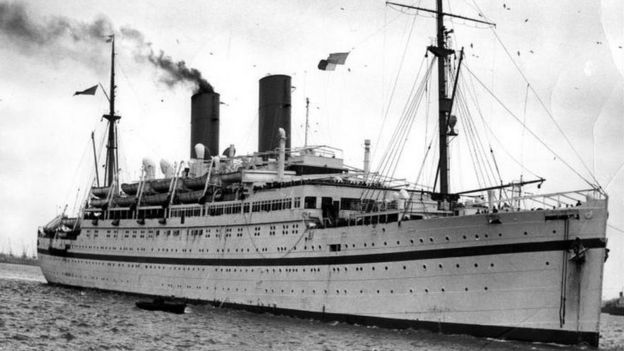 Mr Javid also gave updated figures on the number of Windrush migrants whose status in the UK has been confirmed following the establishment of a taskforce in April.
A total of 2,272 have received documents confirming their right to be in the UK, out of 6,507 people who had contacted a helpline and been referred for a call back.
Those affected are named after the MV Empire Windrush, the ship which arrived at Tilbury Docks, Essex, on 22 June 1948, bringing workers from Jamaica, Trinidad and Tobago and other islands, as a response to post-war labour shortages in the UK.
Many stayed in the UK for decades, setting up homes and starting families but the Home Office did not keep a record of those granted leave to remain or issue any paperwork confirming it, meaning it is difficult for Windrush arrivals to prove they are in the UK legally.
Source: https://www.bbc.co.uk/news/uk-45258866