24 Aug

Scott Morrison: Australia's conservative pragmatist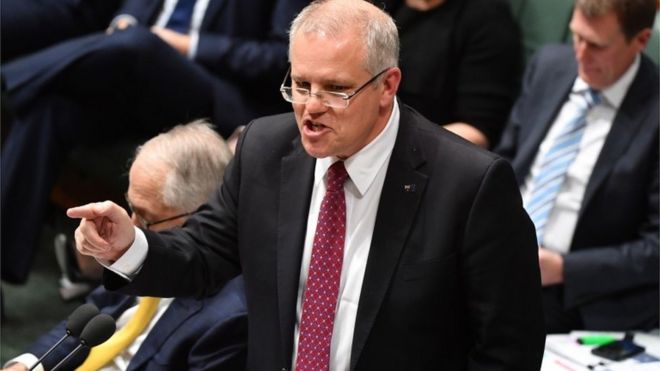 Scott Morrison has emerged as Australia's new prime minister after a chaotic week of political infighting and surprise twists.
A social conservative, Mr Morrison also appeals to the moderate elements of the Liberal Party and is widely recognised as a shrewd and pragmatic political engineer.
Although he did not initiate the leadership challenge against former prime minister Malcolm Turnbull, he defeated the man who did, Peter Dutton, at the final pass.
He then went on to be thanked for his loyalty in Mr Turnbull's final speech as the country's leader.
Yet Mr Morrison – known as " ScoMo" around Parliament House – has long been seen to harbour leadership ambitions and was an obvious contender once Mr Turnbull's fragile alliances began to collapse.
Conservative rising
The 50-year-old is one of the country's leading religious conservatives and represents a deeply traditional heartland of Sydney.
He opposed the same sex marriage bill but kept a low profile during that debate – he ultimately abstained, a clear sign of his pragmatic approach when politics and personal beliefs collide.
But he rose to national prominence for vigorously enforcing Australia's controversial approach to asylum seekers, including the "Stop the Boats" policy, as immigration minister in Tony Abbott's government.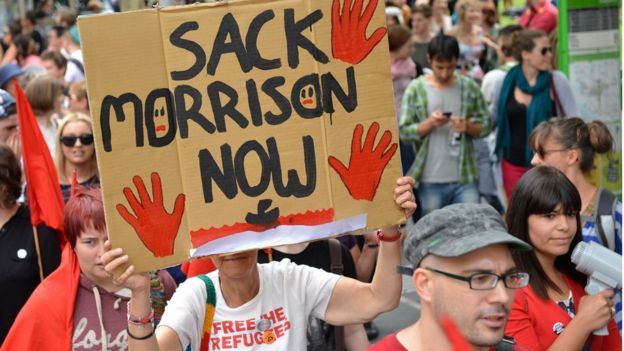 There was trenchant public criticism of the policy, but Mr Morrison proceeded with his severe approach to the portfolio and built a reputation as a tough operator. He remained unfazed by specific accusations about the lack of transparency over what was happening in Australia's offshore detention centres.
It's a reputation that wasn't helped by a precarious moment in 2011, when he was lambasted for a scathing attack on the Labor Government when it flew asylum-seeker relatives to their drowned children's funerals after a boat tragedy off Christmas Island. He apologised – only for the timing.
So when he changed portfolio to social security apprehension swept across Australia's community sector. But he softened his image and when the time came he helped Malcolm Turnbull secure the leadership in 2015.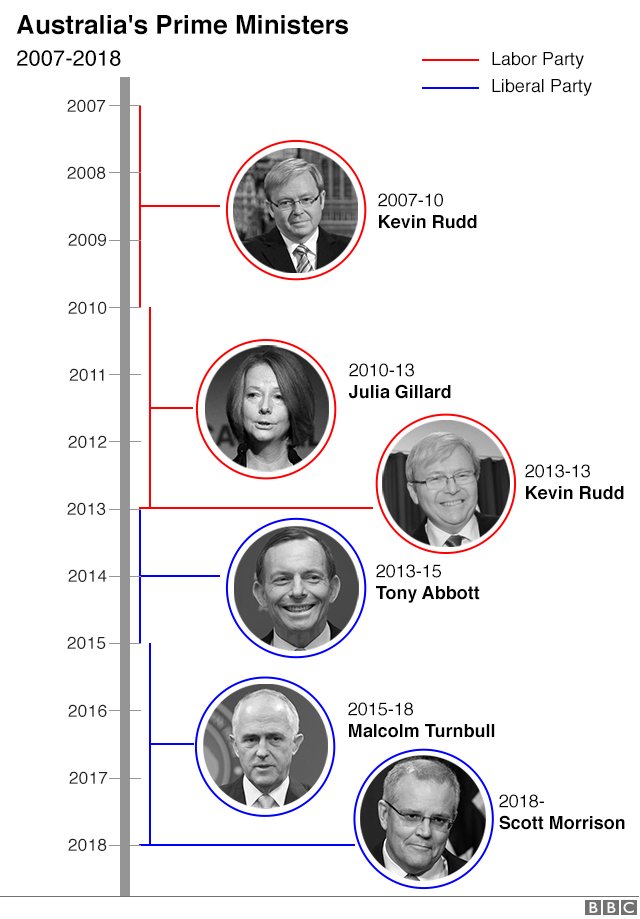 He was rewarded with the treasury and is widely judged to have delivered a competent performance. Colleagues and opponents laud his work ethic and what they say is his clear communication and consultation with stakeholders.
The son of a police officer, he grew up in Sydney's beachside suburbs. He's seen as the proverbial "family man" who understands Australia's suburban conservative values and he is now closely connected to the Pentecostal movement. He married his wife Jenny when he was 21 and the pair have two children.
He has always been politically engaged and was a former state director for the Liberal Party. But he also held senior roles in tourism – he was a former managing director of Tourism Australia – before running for federal office in 2007 and finally entering the cut-throat political stage in Canberra.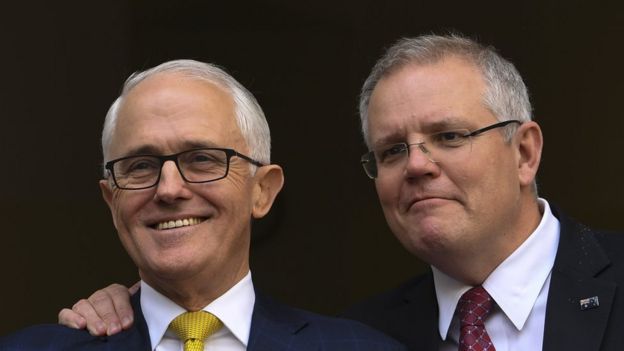 He has emerged triumphant in the latest phase of Australia's notoriously bruising political wars, but as the sixth prime minister in 11 years nobody is yet placing bets on whether he can serve out his term.
Source: https://www.bbc.co.uk/news/world-australia-45292331